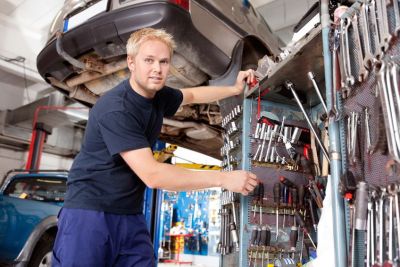 Auto Repair Shop Insurance. Quality Coverage At Great Rates.
Running an auto repair shop in Scottsdale, Maricopa County, AZ comes with its set of challenges. To give you peace of mind, The AIB Agency provides a broad spectrum of auto repair shop insurance plans, including the essential Garage Keepers Insurance, to mitigate risks and safeguard your investments. Discover how our tailored insurance packages can act as a robust shield for your business.
Get a Quick Quote Or Provide Us With More Info
Unveiling Auto Repair Shop Insurance with The AIB Agency
Whether you run a modest workshop or a full-fledged service hub, auto repair shop insurance shields you from unforeseen liabilities and disruptions. With The AIB Agency, you get competitive rates and comprehensive coverage suitable for your unique business needs.
Core Components of Our Auto Repair Shop Insurance
While each insurance plan is tailored, some core components remain consistent across the board:
Why The AIB Agency is the Top Choice for Auto Repair Shop Insurance in Scottsdale, Maricopa County, AZ
The AIB Agency has cemented its reputation as a trusted provider of auto repair shop insurance in Scottsdale, Maricopa County, AZ. With our competitive pricing and extensive coverage options, we stand as the go-to partner for businesses of all sizes. To find the best insurance package for you, contact us today at 480-444-6604.
Secure Your Business Today
No matter the size of your auto repair operation, The AIB Agency delivers tailored insurance solutions to match. To fortify your business against unforeseen risks, get in touch with us at 480-444-6604 for a custom insurance quote.
For an efficient and hassle-free quote, utilize our online quote request form. At The AIB Agency, we're committed to helping Scottsdale, Maricopa County, AZ's auto repair businesses thrive with robust insurance plans!